Dreaming of Harmony
Emma has been procrastinating on her love life for months. She can't find a way to admit her feelings to her friend, Harmony. Lucky for her, fate is about to step in.
*This short story was previously published. It has been revised from the original version*
Buy Links:  Amazon
The Frog in the Room
Thomas Adler is a stickler for neatness. When his ordered life goes completely to the frogs, what's a man to do? Grab hold of the closest frog shifter and hang on for dear life, of course!
*This short story was previously published in a multi-author anthology*
Buy Links: Amazon
Marked 
Chetan Mani'kalyana has managed to get himself on the wrong side of the law and he needs help. Only, the people who run this city don't normally associate with his kind.
Councilor Ainsley Porter is in a rough spot. He's eager to prove his worth in a long line of political ancestors, but his first assignment has brought death threats, alien warriors, and now an alien prostitute.
Dinesh D'Ahnanjay Girisha has been forced to come to a backwater planet full of undesirables, lifesworn to protect a gorgeous uptight councilor, and drawn to a sultry, intriguing whore who falls into his lap. Men may be after both Chetan and Ainsley, but no one touches what belongs to Dinesh.
Three very different men are about to find out if they can work together outside of the bedroom.
*This story has been previously published. It has been extensively revised and expanded.*
Gay for Cowboy
Peter has only been in Calgary for a single month and he's desperate to make some new friends. A trip to the gay rodeo opens his mind and introduces him to out and proud – not to mention burly and bondage-loving – Mitch. He's never been with anyone like Mitch, but he's enthralled by the huggable bear, and the attraction is certainly mutual. Can a playful drag queen find love when he goes gay for cowboy?
Buy links: Amazon, Smashwords
Wanna ride the Bull? — Wes Scott's life is turned inside out by the most enticing cowboy he's ever met.
Radio DJ Wesley Scott is celebrating his new posting with a Welcome to Canada party thrown by his co-workers, but he can't keep his eyes off the mechanical bull in the corner or the tall, dark and burly cowboy beside it. Isaac "Bull" Fintan — former bull rider and current rancher — captures Wes' attention with his scrolling tattoos, swaggering walk and smoky drawl, but it's the invitation to a private party-for-two that has the Brit panting for more.
Buy Links: Total-E-Bound (ebook), Total-E-Bound (audiobook), Total-E-Bound (anthology)
Firestorm Anthology
A collection of short Paranormal Erotic Adventures from the Changeling Press family of authors. Royalties to be donated to National Disaster Relief efforts.
Contains the short story Stockings
What do you get when you throw a gorgeous female cat shifter, an enticing pair of stockings, and a very interested lady wolf into the mix? Enough heat to burn down the house…
Buy Links: Changeling Press
Taking Chances
Chryssa and Natasha are neighbors unable to take the first step toward something more until the morning Natasha leaves an erotic note on Chryssa's doorstep, hoping to entice the other woman. When Chryssa reads the note and ventures next door, the sight of Natasha in a sensual wisp of black lace propells her to make her move.
Buy Links: Amazon
The Boardroom
Kay Baardsson arrives late to lunch, expecting her husband to be waiting for her, only to find that Nils has been called out of the office. Lucky for her, his business partner, Thalia Mason, is more than up to the task of keeping her occupied… until Nils interrupts and things get a little more interesting.
Warning: Contains multiple partners, a sexy Dutch accent and girl on girl action…
Buy Links: Amazon
The Handyman
A frustrated hotel patron attempts to make plumbing repairs on his own, only to bring an irrate handyman to his room.
Buy Links: Amazon
Aella's Song
Aella is searching for strength. When the seals under her care start to die, Aella needs all the help she can get. She asks two mermen, Damon and Pythias, for their assistance but they have secrets about themselves they aren't willing to share, and their help could come at a very high price. Can Aella trust Damon and Pythias?  Or will misplaced trust leave her under their spell, and in their control?
Buy Links: Amazon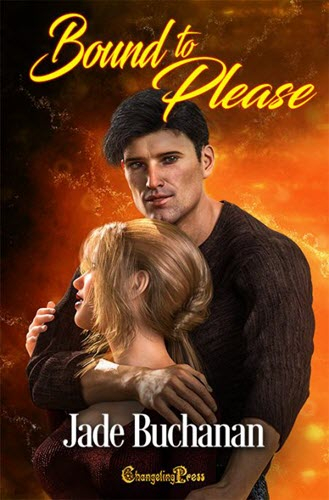 Bound to Please
Melaina Carey has a secret she's desperate to keep hidden from her nest mates. Her life may have been saved when she was turned into a vampire, but it brought with it a whole new host of problems.
Her secret is about to be revealed and the two men she fears — and lusts after most — are about to put their centuries of experience to the test.
They aren't going to let her hide anymore. Tristan and Dougal know there's something wrong with her. When they discover what it is, they're determined to help her.
There is no way that Melaina is going to submit easily. Tristan and Dougal are going to have to prove they are man — and vampire — enough to control her every move.
Contained in the Rookery Cove Vol. 2 Collection
Not everyone who works for Rookery Cove Aphrodisiacs does so through normal channels. There are some who prefer to do their work quietly, orderly, alone. Corin Róg is one such person.  He's the groundskeeper on an isolated section of the Island and only a handful of people know he exists. But, some secrets are meant to be discovered.
Mitch Whelan is one angry wolf. Entering the forest to find a runaway lab experiment, he never expected to find an altogether different type of creature. The shy faun calls to him, awakens the wolf inside him at his first glimpse of the little horns peaking through Corin's unruly mop of curls. But, in order to be with the faun, Mitch may need to restrain his basic urges — the need to claim his mate in the only way an Alpha knows how.
Corin won't leave his land, Mitch won't leave the lab. Can these two very different men ever find a way to be together?
Buy Links: Changeling Press